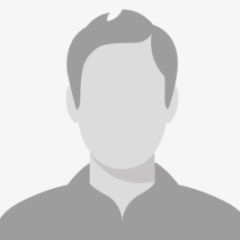 Mr. Adewale Adeniyi Adeosun holds a Bachelor of Science Degree in Sociology from the prestigious Premier University of Ibadan, Ibadan, a Master of Public Administration Degree from the Obafemi Awolowo University, Ile-Ife and a Master of Science Degree in Peace and Conflict Studies from Osun State University.
On 22nd October, 2007, Mr. Adeosun joined the services of Osun State University, Osogbo as one of the pioneer staff, as a Principal Assistant Registrar in charge of the Personnel Affairs Unit.
His invaluable experience which he had garnered over the years assisted him in pioneering the Personnel Affairs Unit of a new University, establishing the Unit on a sound footing.
As a pioneer staff of Osun State University, Mr. Adeosun had also worked as heads of other key units of the Registry such as the Academic Affairs Unit and the Council Affairs Unit, among others. In recognition of his diligence, dedication and commitment as well as absolute loyalty of the system, he was promoted to the position of Deputy Registrar on 1st October, 2012.
It is on record and worthy to mention that Mr. Adeosun has contributed immensely to University Community development in several ways. He was a member of the pioneer Governing Council of the institution, representing the Congregation between 2008 and 2010. He was also the founding President of UNIOSUN C.I.C.S, a position he not only successfully held for three years (2008-2011) but also with remarkable performance and landmark achievements.
As a pragmatic and outstanding administrator, he had served as a member/secretary of very important and sensitive Committees, which also is a testimonial to his competence and administrative prowess, thereby further garnering the much - needed exposure, experiences and skills required to successfully operate in a University system. He is a member of recognised professional bodies such as the Nigerian Institute of Management, Nigerian Institute of Professional Administrators, Association of Nigerian University Administrators(AUA-UK).
Mr Adeosun has attended many conferences and workshops locally and internationally which have given him opportunities to learn best practices for delivering services in public institutions of higher learning, like Osun State University.
Considering his pedigree and untainted record, the Governing Council of Osun State University appointed Mr Adeosun as the Acting Registrar of the University in July, 2017, a position he held from 26th July, 2017 to 28th February, 2018.
He has been in the saddle as the Deputy Registrar and Secretary, PG College since 15th December, 2018, when he was posted to the PG College.